A JustFund plan that works for you
JustFund, a nonprofit organization, was developed in 2017 by funders and organizers of color, with a new approach to philanthropic grantmaking in mind: one that is values-aligned and that can fuel the movement for social and racial equity. Our services are as simple or complex as you need them to be, and our experts can be by your side for all your grantmaking needs. Keep reading to learn more about our service packages and pricing.
 "Find and Fund" Individual 
For individual donors looking to find nonprofit projects and organizations to fund.
Access thousands of proposals 
Set up push notifications  
Connect with other grantmakers
Track your personal funding 
Download proposals and reports  
Transparency and leverage to endorse organizations/mark funding
"Find and Fund" Institutional 
For foundation staff looking to better understand the funding landscape and find new values-aligned organizations to fund.
$3,000–$25,000/year
Price Dependent on Institutional Giving
Access thousands of proposals 
Marketing & promo on JustFund channels 
Connect with other grantmakers
Analysis of network's giving 
Download proposals and reports 
Standard Grants Management
Our most popular plan. Access our powerful and easy to use software PLUS real-time administrative support by our team of experts.
Starting at $15,000/year
Add Customization Options to Fit Your Needs
All "Find and Fund" features, plus: 
How-to webinar
Support for up to two grant cycles  
Grantee communication support
Submission tracking and reminders 
Designed especially for pooled or collaborative funds that want to connect with other members. Access to our powerful and easy to use grants management software PLUS soup-to-nuts administrative support by our team of experts.
All  Standard Grants Management features, plus:
Additional training webinars for your network
Access to JustFund member directory
Access to shared resources
Pay It Forward Pricing
As a nonprofit, we offer a deeply discounted rate to all clients in order to ensure equitable access to our values-aligned grantmaking service and to grow the JustFund community of grantmakers seeking to reset philanthropy. We charge an annual base fee of $15,000 per fund, as described above. However, the actual cost for JustFund to support a grant cycle is over $40,000 per fund.  
Through our Pay it Forward model, clients who are financially able add 20% to their base price, allowing JustFund to keep the platform free for nonprofits seeking grants, and accessible to all types of funds and grantmakers, including grassroots organizations needing support with regranting. Able to go above and beyond? We also invite direct grant funding to accelerate the continued development of the JustFund platform.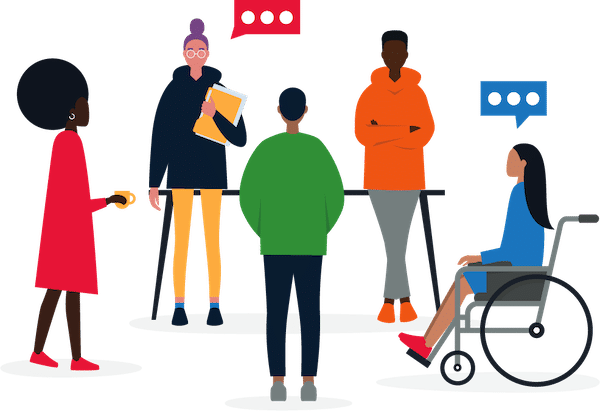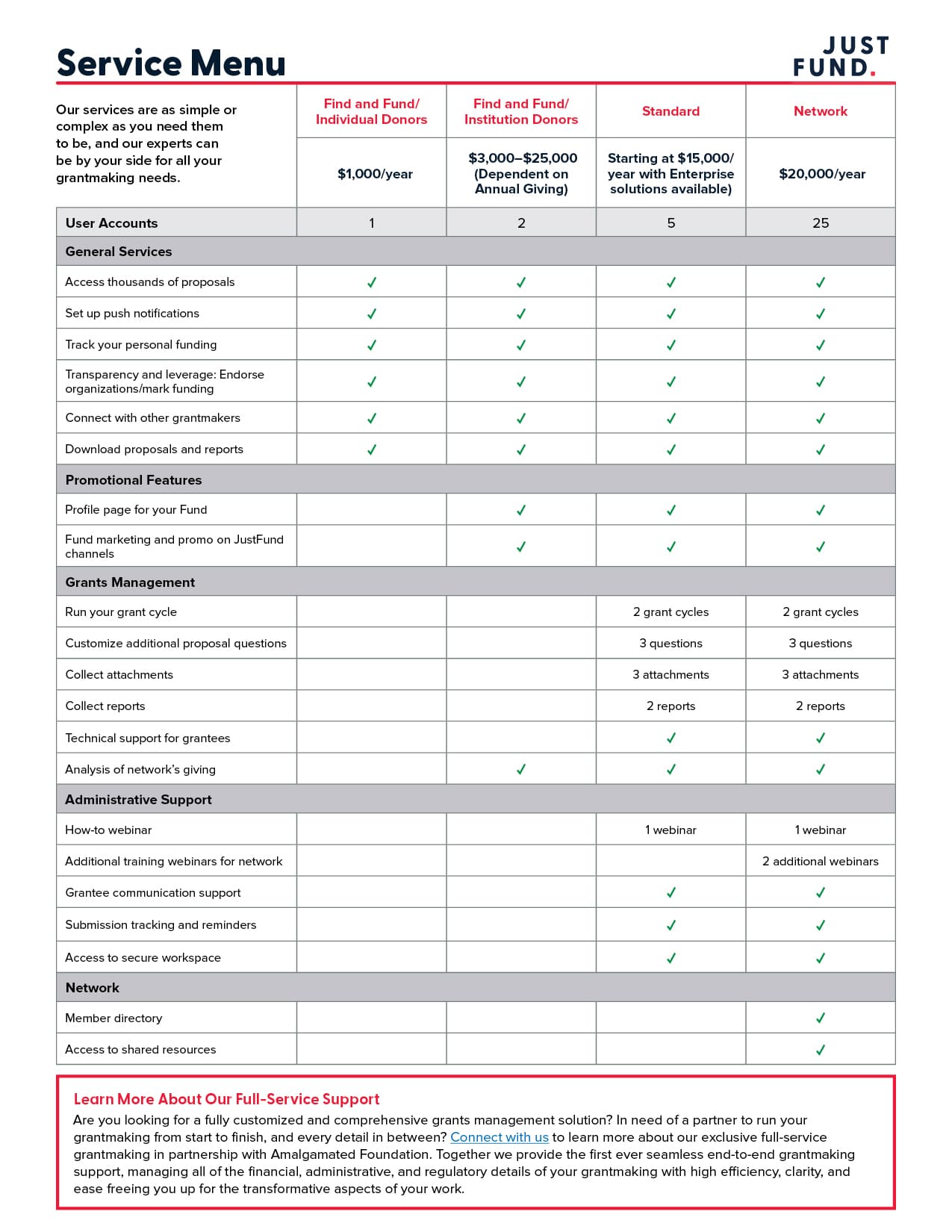 Ready to become a JustFunder?
Schedule a demo with our team to learn about the best option for your grantmaking.