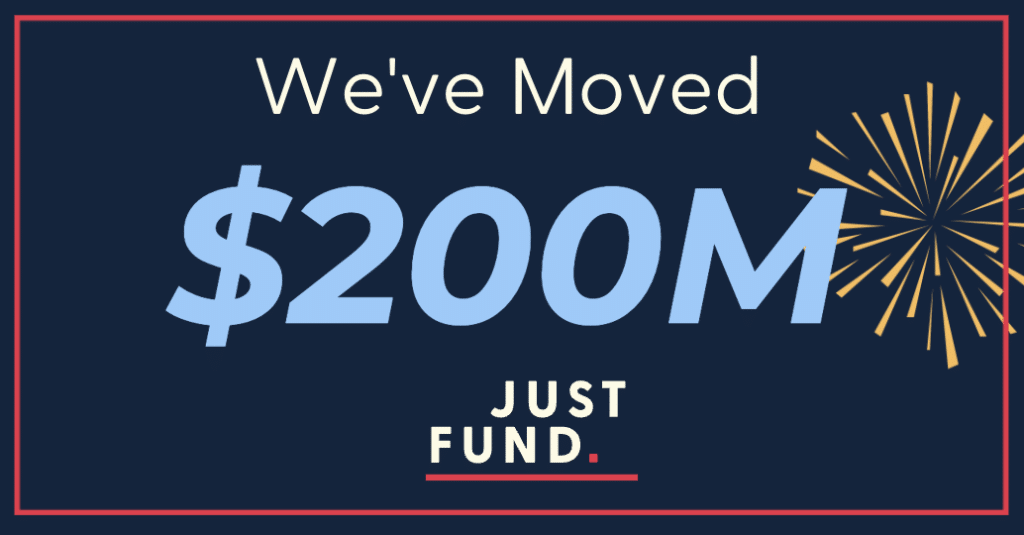 We've moved 200 million dollars – together!!
"We've crossed 200 million dollars moved!"
If that isn't the best message to receive from the team, I don't know what is.
When I launched JustFund in 2017, I had one singular vision: to simplify grantmaking and figure out a seamless way to move money in service of racial and social equity.
Today, we've reached another incredible milestone. Our JustFund community has now moved over $200 Million to community-based and BIPOC-led organizations. As the only nonprofit grantmaking platform developed by funders and organizers of color, we are living proof that reimagining the way we give just makes sense.
Since our founding, we've worked with more than 1000 funding partners, including the Emergent Fund, Ford Foundation, East Bay Community Foundation, Way to Rise, Amplify Fund, and Decolonizing Wealth's Liberated Capital Fund. Together, we have supported and championed critical work through nearly 3,000 grants. This achievement wouldn't be possible without our community's shared vision to center equity in grantmaking and prioritize what matters most: getting the money to communities that need it.
Five years ago, I believed we could provide a solution for funders to just fund. Today, I sit in the certainty that we are doing just that and together we are transforming the future of giving.
In celebration,
Iara Peng and the JustFund Team