A JustFund plan that works for you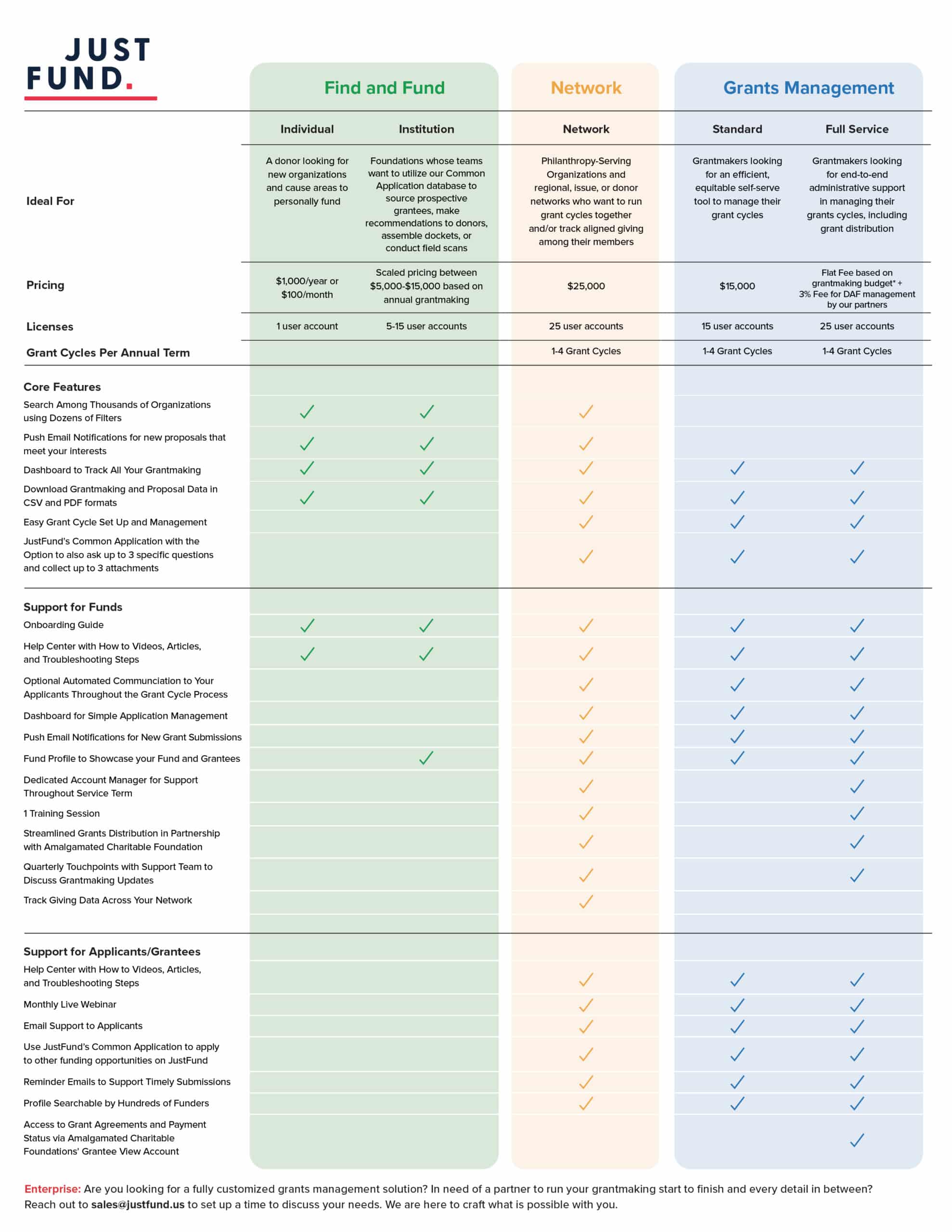 Pay It Forward Pricing
As a nonprofit, we offer a deeply discounted rate to all clients in order to ensure equitable access to our values-aligned grantmaking service and to grow the JustFund community of grantmakers seeking to reset philanthropy. We charge an annual base fee of $15,000 per fund, as described above. However, the actual cost for JustFund to support a grant cycle is over $40,000 per fund.  
Through our Pay it Forward model, clients who are financially able add 20% to their base price, allowing JustFund to keep the platform free for nonprofits seeking grants, and accessible to all types of funds and grantmakers, including grassroots organizations needing support with regranting. Able to go above and beyond? We also invite direct grant funding to accelerate the continued development of the JustFund platform.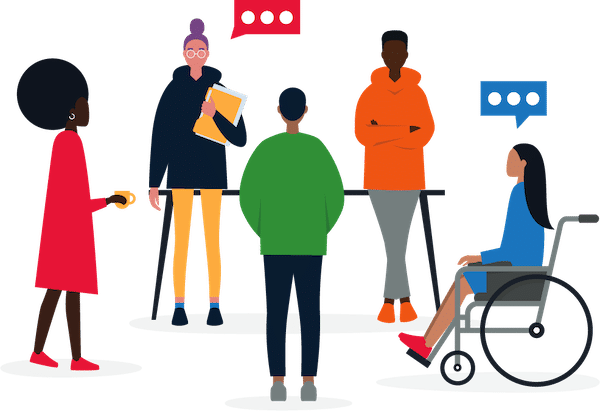 Ready to become a JustFunder?
Schedule a demo with our team to learn about the best option for your grantmaking.