Full Service Fee Table
JustFund and Amalgamated Foundation have designed an accessible pricing model to ensure every grantmaker who wants to center equity in their grantmaking has access to a values-aligned, equitable, end-to-end solution. Our combined fees range between 2% to 5% based on your fund amount. The more you plan to move, the more you save. Our fee is determined by your fund amount and designed to maximize your savings - allowing you to move more money to movements.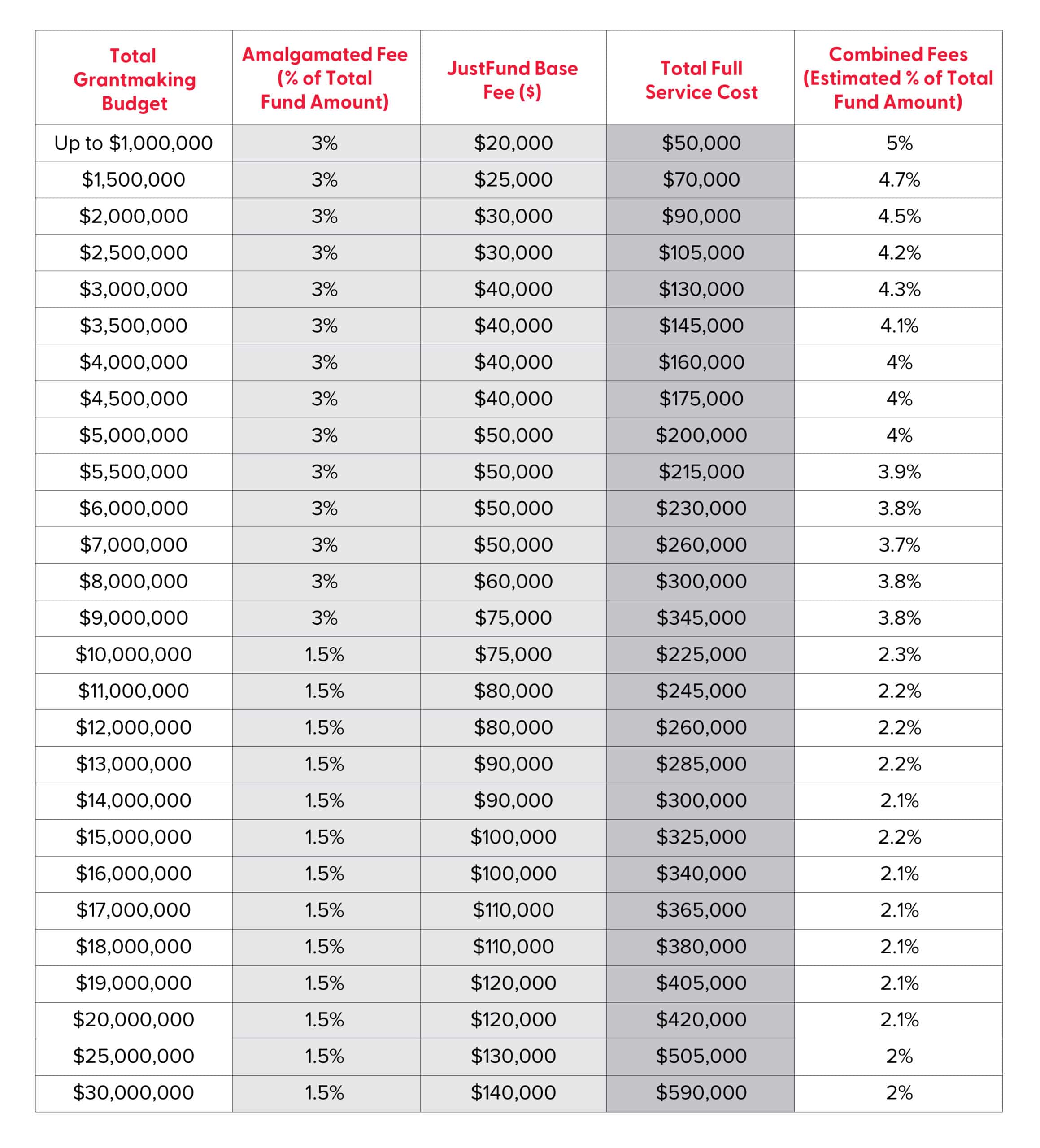 Example:
Fund Amount of $5.5M
Grantmaking Budget: $2M
Amalgamated's fee: $165,000
JustFund fee: $30,000.
Your total fees for end-to-end grants management will be $195,000 or 3.5% of your total fund amount
Email us to learn more.